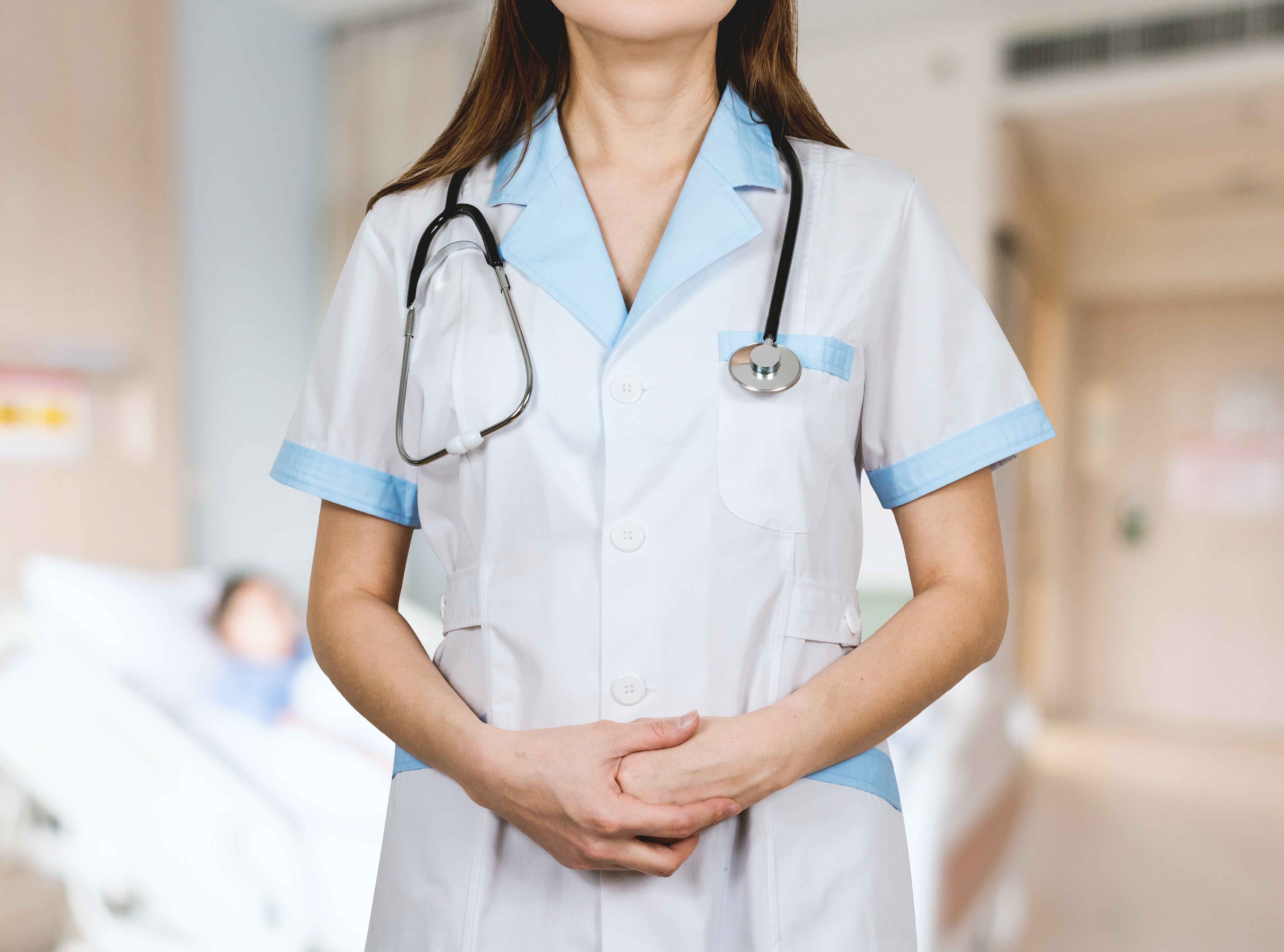 As more people become aware of the importance of mental health, the demand for professional mental health services is increasing. Today, it is not uncommon for individuals with mental health issues to work with a licensed psychologist, psychiatrist, or social worker. However, mental health care may also be provided by a psychiatric-mental health nurse practitioner (PMHNP). In this article you will learn more about what a PMHNP does and how you can pursue a career in the field.
What is a Psychiatric-Mental Health Nurse Practitioner (PMHNP)?
Psychiatric-mental health nurse practitioners (also called psychiatric nurse practitioners) are nurse practitioners that specialize in providing mental health care. The evaluate, diagnose, and treat individuals who are affected by mental health conditions, substance dependence issues, and psychiatric issues. It is important to note that a nurse practitioner (NP) is not the same as a registered nurse (NP). While both groups monitor patients and provide healthcare, only a nurse practitioner is able to diagnose patients, order tests, prescribe treatments, and carry out other duties typically performed by a doctor.
A psychiatric-mental health nurse practitioner may work with individuals, couples, families, groups, or communities. Many PMHNPs work closely with a licensed psychiatrist.
Issues Treated By a Psychiatric-Mental Health Nurse Practitioner
A psychiatric-mental health nurse practitioner provides care for a wide range of emotional, behavioral, and mental health issues. Common issues that are addressed include:
Depression
Anxiety
Drug and Alcohol Addiction
Dementia
Bipolar Disorder
Autism
Posttraumatic Stress
Schizophrenia
Food and Eating Disorders
Attention Deficit Hyperactivity
Personality Issues
Psychiatric-mental health nurse practitioners work in a variety of locations and settings. For example, they may work at hospitals, correctional facilities, government agencies, schools, in-patient psychiatric facilities, rehab centers, and domestic violence shelters.
How To Become a Psychiatric-Mental Health Nurse Practitioner
If you are fascinated by mental health and love providing care for other people, you may be interested in pursuing a career as a psychiatric-mental health nurse practitioner. Here are the basic steps you need to take:
Step 1: Enroll in Nursing School
Enroll into an accredited nursing program where you can earn an associate's degree in nursing (ASN), diploma in nursing, or Bachelor of Science in nursing (BSN).
Step 2: Become a Registered Nurse (RN)
Take and pass the NCLEX-RN, which is the official RN licensing exam. When you pass this exam you will be considered a registered nurse.
Step 3: Gain Clinical Experience
You can gain some nursing experience or go directly into a Master's in Nursing (MSN) program. Most nurse practitioner programs require 1 or 2 years of clinical experience before you can apply.
Step 4: Apply to an Accredited PMHNP Program
Enroll into a reputable PMHNP program. If you are unable to attended face-to-face classes, you can also apply to accredited online PMHNP programs. Whatever program you choose, take the time to ensure that it is accredited by the Accreditation Commission for Education in Nursing (ACEN) or the Commission on Collegiate Nursing Education (CCNE). This ensures you will receive the high level education and training you need to become a successful psychiatric-mental health nurse practitioner.
Step 5: Complete Faculty-Supervised Clinical Hours
Accredited PMHNP programs require at least 500 faculty-supervised hours. During this time you will work with a supervisor such as a licensed psychiatrist as you assist patients in a clinical setting. Once you complete the 500 hours you will meet the requirement for the  Psychiatric-Mental Health Nurse Practitioner (PMHNP-BC) certification.
Step 6: Get Certified as a Psychiatric-Mental Health Nurse Practitioner (PMHNP)
The American Nurses Credentialing Center (ANCC) administers a psychiatric-mental health nurse practitioner exam. If you take and pass this exam, you will earn the Psychiatric-Mental Health Nurse Practitioner (Across the Lifespan) Certification (PMHNP-BC). The content of the exam is as follows:
Diagnosis and Treatment (25%)
Advance Practice Skills (25%)
Scientific Foundation (20%)
Psychotherapy and Related Theories (15%)
Ethical and Legal Principles (15%)
Before you can take the exam you need to ensure that you meet the following requirements:
A valid nursing licensed that was earned in the United States
A master's degree, postgraduate degree, or doctoral degree from an accredited PMHNP program
At least 500 faculty-supervised clinical hours
Graduate level courses in advanced physiology, advanced health assessment, and advanced pharmacology
Training in health promotion, differential diagnosis and disease management
Step 7: Get PMHNP Certification in Your State
It is important to remember that different states may have different healthcare laws and regulations. So you need to become PMHNP certified in the state you intend to offer your mental health services. This may involve taking a state-specific exam as well as fulfilling other state requirements. Once those hurdles are cleared, you are free to get a job at a healthcare center and start using your skills to help people who need mental health care.