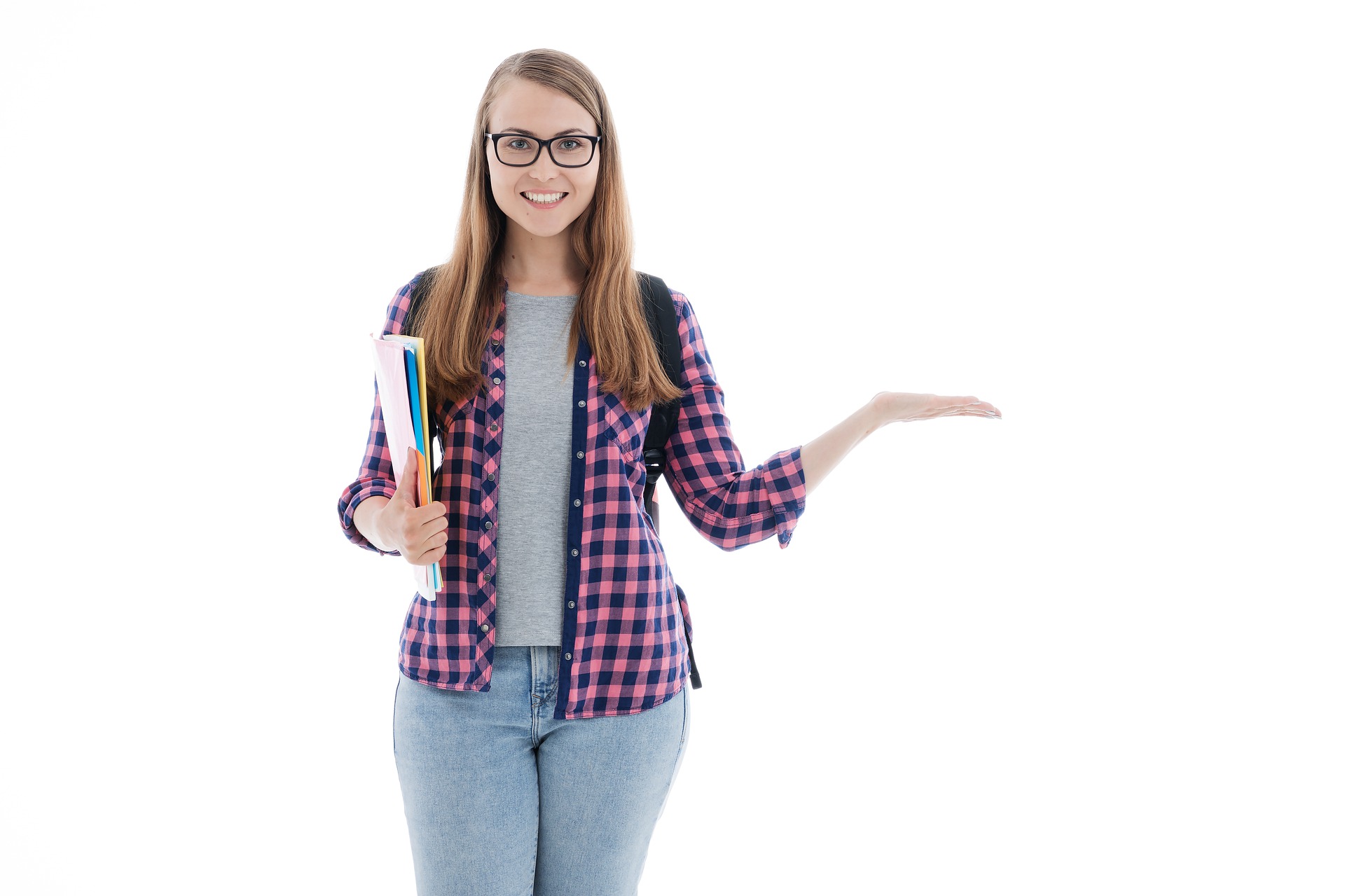 If you've decided to major in psychology, choosing what to do after you graduate can be tricky. With more students than ever before graduating with a college degree, carefully considering your career options and making the right selection when choosing the field and role that you want to work in is crucial. Psychology is an excellent choice as a major since there are various career paths that you can get into that go beyond the typical options of counseling or clinical psychology. Some of the most interesting job options for psychology graduates are ones that you might not often hear about or would not immediately associate with being related to this field of study. 
Choosing the Right Psychology Degree:
The first step is to choose the right psychology degree for you and your career goals. When choosing the right study pathway, it's important to bear in mind that the right job for you is going to be the one that you enjoy the most, whether that involves working with patients face-to-face, providing therapy, conducting research, or problem-solving. Understanding where you want your career to take you in the future can help you determine the best type of psychology degree, psychology course, and advanced education pathway that you want to take. 
You can learn more from this blog post on everything you need to know about a psychology degree from Central Christian University, with advice on choosing the right option for you. 
Some career options that you may want to consider in the field of psychology include:
Clinical Psychologist:
A clinical psychologist assesses, diagnoses, and treats patients who are struggling with psychological and mental health disorders. Typically, they work in hospitals, private practices, and mental health clinics. Clinical psychology is the largest employment area within this field. In order to get into this role, you will need to be educated to the doctorate level in psychology and licensed to practice in your state, which will typically require at least one year of supervised experience alongside your qualifications. 
Forensic Psychologist:
A forensic psychology role applies psychology to the fields of law and criminal investigation. Although this field is not quite as glamorous as it has been portrayed in the media, it's a very exciting career choice for those who enjoy finding out more about what makes people tick, with lots of growth potential. Forensic psychologists work closely with other experts in health and criminal justice to investigate crimes. Another closely related role is that of a criminal psychologist – they work to develop profiles of criminals, assess criminals to determine their mental health and work with offenders to determine their risk of re-offending. 
Consumer Psychologist:
With businesses becoming more concerned with attracting new customers, there is a growing need for psychologists who understand consumer behavior to play a part in developing effective marketing campaigns. As a consumer psychologist, you will be studying why people purchase goods and services and the impact on buying behavior of culture, media messages, and family and friends. 
Aviation Psychologist:
Aviation psychology is a lesser-known specialist area in the field of psychology, involving the study of pilots, air traffic controllers, and other members of flight crews. This is an interesting role that involves a variety of different duties including conducting aviation safety research, evaluating prospective employees, selecting and training pilots, assessing cabin safety, and training flight crews on helping passengers with flight anxiety. 
Experimental Psychologist:
If you love creating experiments in psychology, this role could be an ideal fit for you. An experimental psychologist uses scientific methods and conducts research studies that explore a wide range of different psychological topics. Human development, social behavior, personalities, and cognitive processes are just some of the areas that are investigated by experimental psychologists. When you work in this field, you will usually be able to choose to specialize in a particular area of psychology including cognitive psychology, personality psychology, or educational psychology. Experimental psychologists work in a range of different settings including research centers, government agencies, universities, and non-profits. 
Health Psychologist:
The role of a health psychologist includes studying the impact and influence of social, biological, and psychological factors on human health. Promoting healthy behaviors and helping people avoid getting sick are two of the most important areas of working in this role. A health psychologist may be responsible for teaching healthier habits or providing education to people about the causes of illnesses. They will often work in healthcare centers, hospitals, and for universities and governments. They work with people to help them stop smoking, make healthier nutritional choices, or lose weight, for example. 
School Psychologist:
A school psychologist is a professional who works in an educational setting to help children or students deal with academic, social, and emotional issues. School psychology is quickly becoming a very high-demand role due to increased interest and focus on the mental health and wellbeing of children and young people. 
Sports Psychologist:
If you are interested in both psychology and sports, working as a sports psychologist could be an ideal career choice for you. Sports psychologists focus on the psychological aspect of athletics and sports, including topics like injury, motivation, and performance. They will often be found helping athletes or sportspeople improve their performance or supporting others to use sports to improve their overall health and wellbeing. Sports psychologists can find work in a wide range of settings including private practices, athletic centers, hospitals, universities, and research facilities. 
Geropsychologist:
With the population of older adults growing rapidly, there is an increasing need for professionals who have the skills and knowledge required to attend to their mental health needs. By 2030, over 21% of the population is expected to be over the age of sixty-five, according to the US. Census Bureau. The role of a geropsychologist involves working with older adults to help them stay healthy both physically and mentally. They may work closely with older adults who have cognitive impairments. This role involves working in a wide range of areas, from designing products to improve life for the elderly to providing mental health services directly to older people. 
Industrial-Organizational Psychologist:
An industrial-organizational psychologist or I/O psychologist focuses on behavior in the workplace. They will often apply psychological principles to increase the productivity of employees and will play a part in selecting employees that are the best fit for certain jobs. This role has various speciality areas. Some I/O psychologists work in roles where they are tasked with the assessment and training of employees or evaluating job candidates. They are often involved in the designing of employment screening tests. In general, candidates with a doctorate degree in psychology are in higher demand for roles as an I/O psychologist. 
Engineering Psychologist:
A role as an engineering psychologist involves using the principles of psychology to investigate and understand how people interact with machines and technologies. The role involves using your understanding of human behavior and the human mind to help design and improve various technologies, workplace settings, living environments, and consumer products. Engineering psychologists often work as part of a team to redesign products to make them easier and more efficient to use in the workplace or at home, for example. 
Traffic Psychologist:
Traffic psychology is a fairly new and emerging field of psychology that involves applying psychological principles to the behavior of drivers. It will often involve a multidisciplinary approach that combines a range of fields including behavioral psychology, social psychology, and cognitive psychology. Tasks may include assessing the influence of cognition and perception during driving tasks or investigating the impact of individual personality traits on the attitudes, emotions, and likelihood to take risks while driving. Traffic psychologists may be involved in designing new, safer, and more ergonomic vehicles, studying the relationship between traffic accidents and driver behavior, researching the ways that people use transportation, or searching for new ways to prevent road traffic accidents and improve road safety. 
Before Choosing a Psychologist Career:
If you want to become a psychologist, the available options can be very diverse, with many different areas to get into depending on your interests, passions, and preferences. Most psychologist careers will require you to have at least a master's degree in psychology, with the majority requiring or preferring that you are educated with a doctorate in this subject. 
Before choosing the right psychologist career for you, it's important to spend some time researching and looking into the available options. Learn more about what will be required of you to enter these fields and be honest with yourself about whether you have the necessary drive and commitment to pursue the required educational training. 
In addition, think about whether you will be a good fit for the career. Consider how well it fits with your personality, and if you are satisfied with the average salary in the field. Consider if the career is going to be rewarding, challenging, and interesting enough for you as an individual. 
Working as a psychologist is one of the most popular roles for psychology graduates to pursue. With many different specialty areas to get into, it's important to take the time to find the role that fits you best.