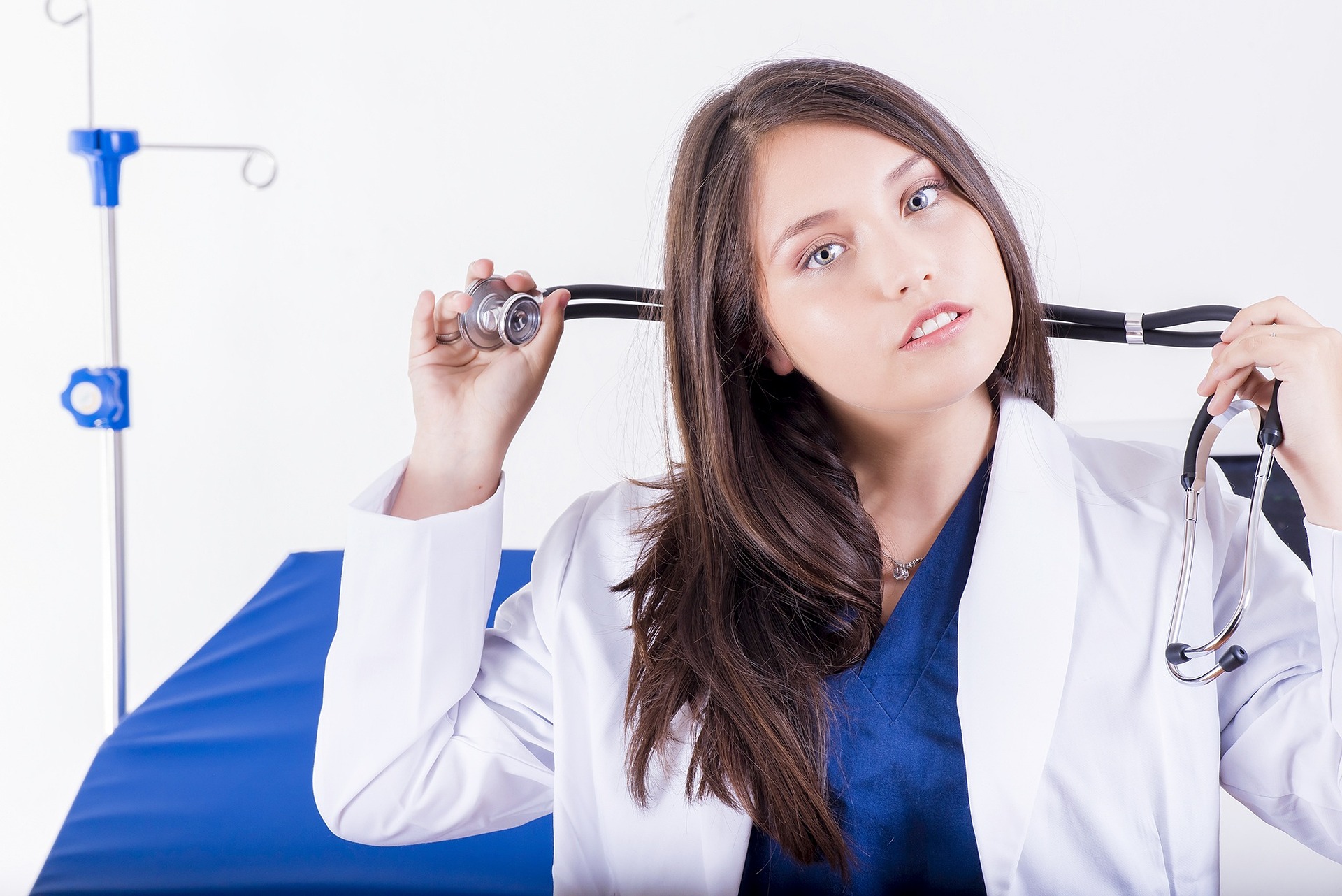 Mental health and medical workers are the backbone of any hospital. They provide care for patients who are often in need of support and compassion. It is important that these workers feel comfortable in their attire so they can do their jobs effectively. This article will discuss why appropriate clothing in so important in healthcare as well as some clothing options for mental health and medical workers in the hospital setting.
The Psychology of the Uniform
Uniforms help to distinguish a particular group of people from everyone else. In the healthcare industry, this is extremely important as your ability to identify the nearest doctor and deliver an urgent message to him or her may be the difference between life and death. When healthcare workers wear appropriate attire at the hospital, it makes social interactions with patients and their family members easier. It also conveys a sense of professionalism and makes patients more confident in the services they are receiving.
Recent research indicates that the way a person dresses may actually impact his or her mood, cognitive function, and work performance. For example, a nurse who dresses in a way that is both comfortable and professional is more likely to be attentive to patients because she knows the expectations that come with her uniform. If you are a healthcare worker, your clothing may have a bigger impact on the people in your care than you think. Keep on reading for a few helpful suggestions on how you can use your clothing to express yourself while still maintaining a professional balance.
Colored Scrubs  
These clothing items are essential for every healthcare worker out there, but you don't need to look like everyone else. Getting some colorful customized scrub tops is a wonderful addition to your work wardrobe. It's just as practical as the traditional white or green colored scrubs, but it allows you to express your personality a bit more. 
It's also a great conversation starter for when you're meeting new patients. They'll be drawn to your scrub top and want to ask you about it. You can use this opportunity to put them at ease and help them feel comfortable in what can be a very stressful situation.
Comfortable Shoes 
It's essential to wear comfortable shoes, especially if you're on your feet all day at work, and most healthcare and medical workers are. They can help reduce stress and improve your mood, as well as alleviate pain in your feet, legs, and back. 
There are many different styles of comfortable shoes available, so you can find a pair that suits your needs and preferences. Talk to your supervisor or HR department about getting comfortable shoes for work if you're having difficulty finding a pair that works for you. Your health and well-being are worth it!
Clogs 
Another great option for footwear is clogs! It's a type of shoe that has a closed toe and heel, and an open area in the middle. They are usually made of wood or plastic and have a leather or fabric upper. Clogs are comfortable and easy to slip on and off, which makes them ideal for medical workers who need to quickly change in and out of their shoes. They also provide good support for your feet and can help to reduce back pain.
Lots of nurses have switched to clogs because of how comfortable they are. It allows them to be on their feet for long hours without experiencing pain. Clogs are also easy to clean, which is important for medical workers who need to maintain a sterile environment.
Shirts 
Lots of doctors and therapists are very careful about the types of shirts they wear because it definitely has an impact on their work. It's not just about comfort or fashion, shirts can be used as a way to build rapport with patients and make them feel more comfortable.
For example, one study found that when mental health workers wore shirts with emblems related to their organization, patients were more likely to trust them. This is because shirts can serve as a visual cue to show patients that you are a reliable member of a respected healthcare team.
Sweatshirts 
Having a piece of clothing that's easy to take off if it gets hot, and that can provide an extra layer of warmth if necessary, is key for medical workers. Sweatshirts are the perfect option for these types of scenarios. They're also comfortable to wear for long periods of time, which is important when you're working long shifts.
Sweatshirts are also a great way to show support for mental health awareness. Wearing one with a mental health awareness ribbon or message can help start conversations about mental health, and let others know that you're a safe person to talk to about these issues.
Blazers
Another item of professional attire that can be extremely versatile is the blazer. These are great for both men and women and can be dressed up or down depending on the occasion. For mental health and medical workers, blazers can be a great way to show professionalism while still maintaining a sense of style.
They are typically made from wool, cotton, or linen, which makes them perfect for layering in cooler weather. They can be paired with slacks or jeans for a more casual look, or with a dress for a more formal occasion. 
Comfortable Pants
As was mentioned earlier, comfort is essential for healthcare workers because they have to spend long hours on their feet. Scrub pants are one of the most comfortable types of pants that they can wear. They are made of a soft, comfortable material that doesn't irritate the skin. Additionally, they have a relaxed fit that allows you to move around easily.
Another great thing about scrub pants is that they come in a variety of colors and styles. This means that you can find a pair that suits your taste and personality. You can also choose from different lengths, such as full-length or cropped pants.
Medical workers need to dress well too, and customized scrubs are a great way to do it. Make sure to get some comfortable footwear as well as shirts and blazers for a more professional look.