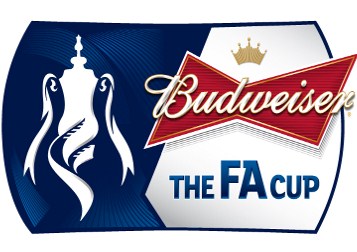 First held in 1871, the FA Cup is the oldest competition in football history. The tournament is steeped in tradition and has provided countless moments of football magic over the years. There are many reasons to be excited about this fabled competition, but without a doubt, the greatest thing about the FA Cup is its giant killing culture.
David vs. Goliath
One of the factors that makes the FA Cup such an exciting and enthralling spectacle is that in a one off game, any team can beat any other team. League positions, standings, finances and reputations are thrown out the window. And like clockwork, year after year, you can always count on the FA Cup to spring it's oxymoronic expected surprise.
There is something strangely satisfying about watching a big club struggle to beat a team several divisions below it in the league standings. The scenario epitomises everything that is great about sports. The game is not played on paper and on the day, anyone can win. Nothing is impossible. [showmyads]
This year's competition has also thrown up quite a few surprises. League Two club Crawley Town made it to the fifth round for the second year running, in a journey which saw them dispose of two Championship sides, Bristol City and Hull City, along the way.
Last year Crawley Town were a non-league side, which made their FA Cup progress all the more impressive. They recorded a shock 2-1 win over Championship side Derby County in the third round and were narrowly beaten by the mighty Manchester United at Old Trafford in the fifth round. It was a gallant display which saw them come close to earning a replay against the Premier League Champions and it would have been a remarkable achievement considering the 91 league places that separated the two sides at the time.
Man Utd 1-0 Crawley – The FA Cup 5th Round
League One side Stevenage Borough were the lowest ranked team to feature in the draw for the Quarter Finals in this year's FA Cup. They earned an incredible 0-0 draw with Tottenham (who are currently fighting for a top 4 spot in the Premier League), to force the tie to a replay at White Hart Lane.
Stevenage are certainly no strangers to cup upsets. Last year, when they were a League Two club they overturned Premier League outfit Newcastle United, recording an impressive 3-1 victory.
Indeed, there have been astounding giant killing feats all throughout FA Cup history. In 1989, non-league Sutton United inflicted defeat upon top flight Coventry City. This was the same Coventry City side that had won the FA Cup two years prior, so this was an upset of monumental proportions.
Other notable upsets include Shrewsbury Town's famous 2-1 triumph over Premier League side Everton in 2003. At the time Everton was a staggering 80 places above Shrewsbury Town in the league standings.
In 2005, Manchester United were unbelievably held to a draw by non-league Exeter City. This was a remarkable result for the Grecians, especially considering that United were the FA Cup holders at the time. Then a year later, Burton Albion achieved the same feat, again holding the Red Devils to a 0-0 draw, although this feat was achieved at home.
Championship side Barnsley pulled off a couple of shocks in 2008, as they dumped both Liverpool and Chelsea out of the tournament in a miraculous journey that took them to Wembley for the semi-finals.
In 1992, League Champions Arsenal were knocked out of the cup by a side that was sitting bottom of the fourth division. The Mickey Thomas free kick that levelled the tie for Wrexham before they went on the grab the winner has lived long in the memory for many a football fan, and it is a memory that still haunts Arsenal fans to this day. It remains one of the unlikeliest victories in FA Cup history.
Wrexham Versus Arsenal Fa Cup 3rd 4th January 1992
So what is it that drives underdogs to perform miracles like these in the FA Cup? How can a team from a lower division manage to win against opposition that is clearly on a more advanced level physically, technically and financially? Three of the significant contributing factors include work ethic, lack of pressure and neutral support.
Why Do Underdogs Win?
It is fairly obvious that there is a big difference in resources between a Premier League team and a team from a lower division. Top flight clubs tend to have greater financial clout so they can pay better players higher wages, they have better training facilities and usually hire more experienced coaches. To compensate for this disadvantage, the lower league team must develop a positive mental attitude and a strong work ethic. They have to fight harder to win every loose ball. They must work their socks off to chase and continuously harass their top flight opponents so they do not have the necessary time to use their vastly superior skill and technique. If the lower league side can do this, it will go a long way towards causing an upset.
Invariably, in these types of cup ties, the mindset in which the two teams approach the game will be very different. The lower league team will be excited to have the opportunity to pit their wits against top level opposition. They will be enthusiastic about the game, highly motivated and eager to show what they can do. No one expects them to win, and as such they will be going into the match with much less pressure. For the top flight team however, it is a completely different mental scenario. While they might approach the match with confidence, the longer the lower league team keeps them from scoring the more pressure they will feel as the match progresses. The rewards for winning are also not as high for the Premier League club. If they emerge victorious they will not receive any plaudits since they are expected to win. If they lose, it will be disastrous. In fact, even victory might bring severe criticism; Manchester United players were censured by the majority of their own fans despite beating Crawley Town in 2011 (video shown above).
There is also the danger that top flight teams will not take their lower league opponents seriously. Many managers see these David vs Goliath matchups as opportunities to give their fringe players a run out and rest some of their top stars. While such an approach is understandable, a few managers have gone to the extreme by resting almost all of their first team players. In the end, such arrogance and complacency can cost them dearly.
A third reason the underdogs might punch above their weight is the support they receive from neutral football fans. Everyone hates Manchester United is a popular refrain in England. It exists, not because Manchester United gets all the decisions (*cough *cough) but because the incomparable success of Manchester United puts almost every other English team in the underdog position by default. Man United players are readily cast as the pantomime villains and the underdog effect comes into play.
Why do we love underdogs? Psych Central (2007) reports on an interesting study by Joseph A. Vandello, Nadav P. Goldschmied, and David A. R. Richards of the University of South Florida:
Researchers propose that those who are viewed as disadvantaged arouse people's sense of fairness and justice — important principles to most people. The researchers also found that people tend to believe that underdogs put forth more effort than top-dogs, but that favorable evaluation disappeared when the underdog status no longer applies, such as when people are expected to lose but have a lot of available resources.
Steven Kotler (2008) proposes a third possible reason for the underdog effect:
I think there's a third basic catagory that they missed: specifically the idea that if "they" (meaning the underdog) can do it, so can I. It's not that we don't value hard work and solid justice, but we value them more if it means we too are eligible for a miracle. Rooting for the underdog is about transference, about the transference of possibility. We want the impossible to happen not just for its own sake, but for what it might mean for us.
By tradition, the FA Cup is no place for a defeatist attitude and neutral fans love the upsets. When you see the likes of Wrexham beating Arsenal or Shrewsbury toppling Everton, it is clear that positive psychology is a vital aspect of any football match. Top flight teams need to be aware that, regardless of who they are playing and how many places below them their opponent might be in the league standings, they still need to perform. If they don't, they can easily end up with egg on their faces. The FA Cup almost seems specially designed for drama and this is the reason the competition is so beloved by football enthusiasts around the world. We love the unpredictability. The underdogs have nothing to lose… and absolutely everything to win.
References
Goldschmied, N. (2005). The underdog effect. Definition, limitations, and motivations. Why do we support those at a competitive disadvantage. Retrieved May 5, 2012, from http://scholarcommons.usf.edu/cgi/viewcontent.cgi?article=3898&context=etd
Kotler, S. (2008). Why we love losers. Psychology Today. Retrieved May 5, 2012, from http://www.psychologytoday.com/blog/the-playing-field/200804/why-we-love-losers
News Editor, P. (2007). Why do we root for the underdog?. Psych Central. Retrieved on May 5, 2012, from http://psychcentral.com/news/2007/12/24/why-do-we-root-for-the-underdog/1699.html