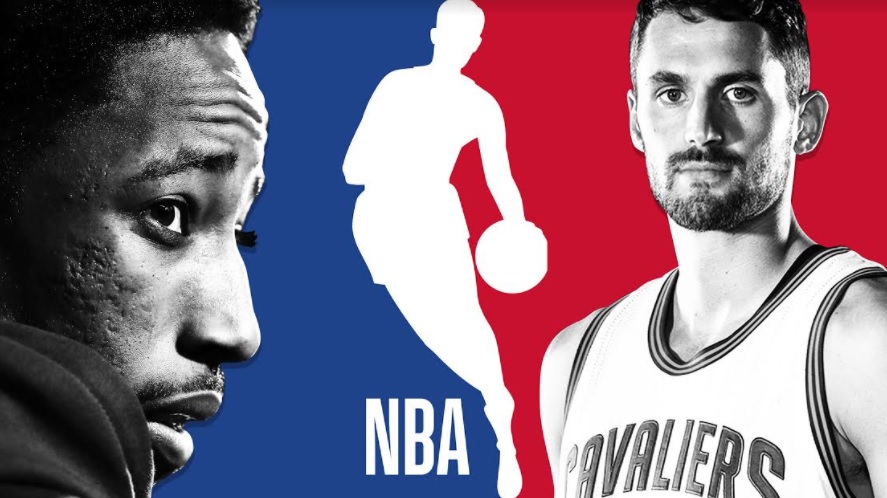 We know that athletes from the NBA go through many physical challenges, especially when they have a packed schedule of training and games. However, we often overlook the impact that life problems, isolation, high pressure games, and constant training may have on their mental health. Mental health is just as important as physical health in professional sports. Fortunately, the National Basketball Association has recognized this reality and has come forward to help NBA players to overcome their mental health issues.
It all started back in 2018 when the National Basketball Player's Association (NBPA) launched a mental health and wellness program with a mission to provide players with greater access to mental health counselors. The program is called Mind Health and you can access it here.
But the NBA didn't stop there.  A ton of research shows that one of the best ways to tackle mental health issues that affect athletes is by educating athletes when they are young. So the NBA decided to focus on their Rookie Transition Program and placed greater emphasis on educating young talents about mental health issues.
Today, the NBA is working hard to find practical solutions for common mental health problems. However, they are making an even bigger impact in terms of raising mental health awareness. Basketball is one of the most popular sports in the world with more than 1 billion fans and many current and former NBA players are among the most influential people on social media websites such as Twitter and Instagram. Although opening up about personal struggles and mental health problems is often seen as taboo in elite sports, NBA players who share their challenges can really help other people to feel more comfortable about discussing their problems and seeking treatment.
NBA Athletes Who Opened Up About Their Mental Health Issues 
DeMar DeRozan
On February 17, 2018, Toronto Raptors shooting guard DeMar DeRozan publicly shared his struggles with depression with his 600K followers on Twitter. A couple days later, he did an interview with The Toronto Star where he went into great detail about his personal struggles with both anxiety and depression. Although DeRozan could have kept his struggles to himself, he spoke openly about them in the hopes that his stance will help other people with mental health issues to feel less lonely.
Over the years, DeRozan continued to talk about mental health issues to help change the general public's perception of NBA stars. He explained that NBA players are regular people who have to deal with the same health issues as everyone else.
Kevin Love
It appears that DeRozan's tweet sparked a chained reaction and inspired other NBA athletes to share their personal experiences with mental health issues. On March 6, 2018 Cleveland Cavaliers power forward Kevin Love published an article on his mental health struggles in The Players Tribune.
In his 2,000 word article, Love described, in detail, the panic attacks he experienced during timeouts, his constant struggles with anxiety, and much more. He also mentioned the first time he saw a therapist and how it helped him. He explained that seeing a therapist is often perceived as a sign of weakness in the world he grew up in. However, he later recognized that adopting such a viewpoint was a huge mistake and he now encourages other people to take a stand and address their mental health problems.
All of these revelations and reactions made the NBA start to think more seriously about addressing mental health issues. Since then, the league is working around the clock creating new Wellness programs that are designed to help athletes deal with mental and emotional challenges.
The NBA also changed the rules to ensure that teams have at least one full-time licensed mental health professional—a psychologist or behavioral therapist—working full time with their athletes. Teams are also required to retain a licensed psychiatrist who can assist when needed.
These new NBA guidelines are a significant step towards promoting good mental health. The NBA also launched a mental health and wellness program headed by Dr. William D. Parham and Keyon Dooling (a professional NBA player who struggled with mental health issues). All of these changes are likely to help young athletes to become more aware of their mental health so that they are capable of dealing with the challenges of being in the NBA.
The NBA's concern about the mental health of professional basketball players is very encouraging to see. They are setting an excellent example for other professional sports leagues and organizations to follow. While basketball players do earn a lot of money, the reality is they have to deal with a number of major life adjustments that are usually out of their control—such as being traded to another team across the country. Hopefully they will take advantage of the mental health resources available to them as fans keep up to date with the latest NBA trade rumors by TwinSpires.