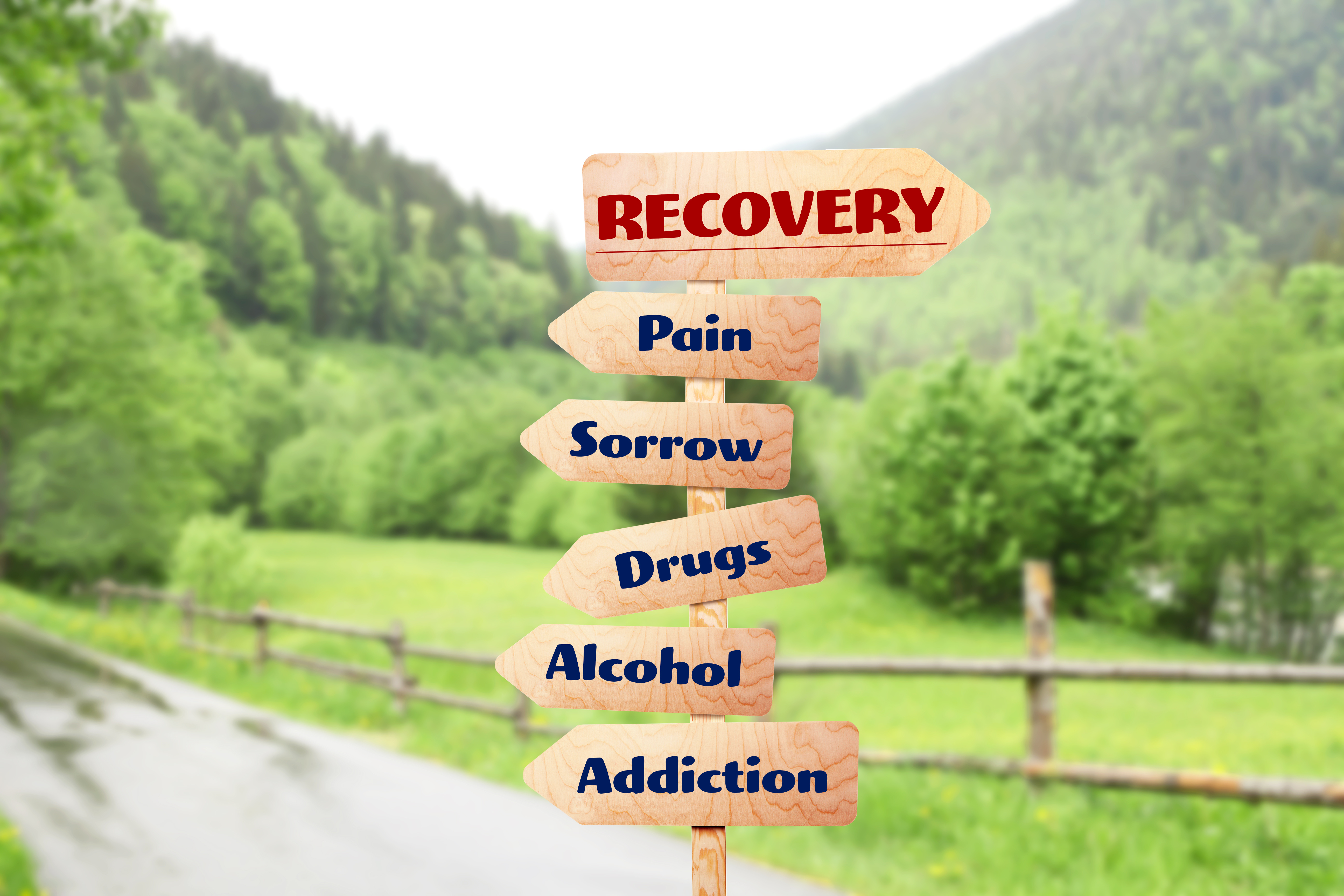 Regularly drinking several beers may have got things started. Perhaps a pill helped to relieve your pain. Despite knowing addiction was possible, you didn't expect to fall prey to it. Everything was in your hands…until you realized you're no longer in control. The next thing you knew, you're hooked and couldn't stop.
Nobody Chooses To Be Addicted
This scenario above is familiar for many people with addiction. However, it is important to remember that no one choose addiction for himself or herself. Small choices usually push people closer to the point where they feel there's no turning back.
Addiction isn't a weakness or a character flaw, and overcoming it requires more than a firm decision and some plans on paper. Drug abuse may actually alter the neural connections in the brain. If you've tried and failed to overcome addiction in the past, recovery will still be within your reach. The guide below will help you to overcome your addiction. You can also check out Jacksonhouserehab.com as you begin your journey on the road to sobriety. 
What Causes Addiction? 
Many people misunderstand addiction because some people are able to control their consumption of addictive substance while others can't. Rather than a single gene or traumatic experience, substance abuse usually stems from a complex mixture of social, emotional, and biological factors. People who have a family history of addiction are at higher risk of substance dependence. However, some individuals may consume addictive substances regularly without developing an addiction.  
Decide To Change 
Most people who suffer from an addiction decide to change sooner or later. People usually decide on a specific goal after making that important decision. They may wish to give up the habit completely, stop some addictive behaviors or substance abuse (but not all), limit the amounts of time or money spent on addictive behaviors, or reduce the harm caused by addictive behaviors. For example, people who are addicted to illicit drugs may decide to give up that habit but may want to continue drinking alcoholic beverages, smoke cigarettes, and use marijuana. It is often the goal of heavy drinkers to only drink one drink per day or drink only socially.
To change addictive behavior, it's helpful to clarify your goals before you begin. It may also be beneficial to avoid extremes when you first try to quit. Consider an individual who has an addiction to eating food. Going on day-long fasts at the beginning of the recovery process may actually contribute to serious health problems.
People who are addicted to physical exercise may benefit more from reducing the amount of exercise they engage in than by stopping it entirely. Doctors, addiction counselors, and psychologists are instrumental in the recovery process as they can help you understand potential risks and what you can do to reduce them.
Different Addiction Treatment Options 
Once you've committed to recovery it's time to research your treatment options. While the specific type of addiction treatment may vary, a successful program will almost always include some of the following elements:
Detoxification:

In most cases, detoxifying the body and coping with withdrawal symptoms are the first steps. 
Counseling:

It's possible to regain control over your life by going through personal, group, and/or family therapy. 
Medication:

It could help manage withdrawal symptoms, prevent relapses, or treat co-occurring mental health conditions such as anxiety or depression. 
Long-Term Follow-Up:

It's essential for preventing relapses and maintaining sobriety. Attending regular in-person or online support groups may help you stay on track through your recovery process. 
Different Drug Treatment Programs 
There are a variety of drug treatment programs available to you. Different programs offer different services based on your specific needs. If cost is a concern, you can also take advantage of state-funded programs. A few common options are listed below:
Residential:

People with severe problems typically find residential treatment facilities to be the best option. Treatment and care are provided round the clock in these programs. If you decide to follow this route, it's important to continue therapy as you reacclimatize to everyday life. 
Day Treatment:

Day treatment may be suitable for people who want to remain at home while still receiving extensive care. You'd receive therapy during the day and then return to your home at night. 
Outpatient:

This type of program allows recovering addicts to maintain their regular daily routine, including work and school responsibilities. A substance abuse problem that isn't yet severe is a good fit for outpatient programs. This option is also suitable for people who have recently completed residential care. 
Sober Living: A sober living home provides a safe, supportive environment in which recovering addicts can live. You'll be able to keep working and remain sober as you receive encouragement from your fellow residents. 
Find Support During Your Addiction Recovery 
It's essential to have positive influences and a robust support system. The road to recovery is much easier if you don't try to go it alone. During the recovery process, you will need encouragement, guidance, and a listening ear. Consider the following tips to take advantage of the resources near you: 
Depend On Your Close Friends And Family:

Social support from family members and friends is invaluable in the recovery process. You may be hesitant to reach out to them because you may feel as if you let them down. However, no one wants to see you recover more than your loved ones. Relationship counseling or family therapy can help you and your loved ones to navigate obstacles and resolve issues as they arise. 
Join A Sober Group Or Circle:

If you used drugs as a social outlet, you may have to establish some new connections. A sound support system outside of your closest family members and friends can also help you to recover. You can 

participate in community events

, attend classes, join a church or a civic group. 
Consider Moving Into A Sober Living Home:

While you're recovering from drug addiction, sober living homes provide a safe and supportive environment. If you don't live in a drug-free environment or have a stable home, these are good options.
Conclusion
Successfully completing the road to recovery requires commitment and hard work. Although you may feel as if you are to blame for your addiction, don't be afraid or ashamed to ask for help. Your family and friends. know that you need support. You can also seek assistance from qualified addiction professionals in your area.