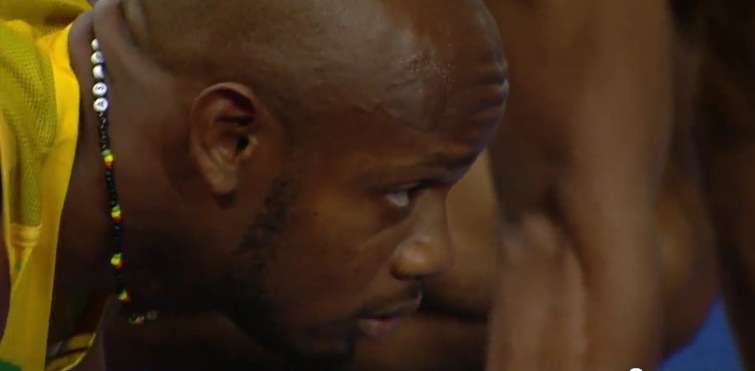 Jamaica is a sprinting powerhouse. But though the little Caribbean island produces a seemingly endless supply of world class sprinters, and even with the recent rise of young sprinting sensation and reigning World Champion Yohan Blake, Usain Bolt and Asafa Powell remain head and shoulders above the rest.
At just 25 years old, Usain Bolt is already a 5-time World and 3-time Olympic gold medalist and is the current world record holder over 100m and 200m respectively. Asafa Powell, 29, is himself a former 100m world record holder and the third fastest man ever. A testament to Powell's high level of performance and consistency is his record for the most sub-10 races (80 at the time of writing) in the history of track and field. He is an Olympic gold medalist (4x100m relay) and has picked up 1 gold, 2 silver and 2 bronze medals at the World Championships to date. Given the unquestionable talent of their two leading lights however, it might appear odd to the casual observer that while Jamaica hopes both men will medal in the 100m event, Jamaicans in general expect only one of the two on the podium come August. And Powell knows it isn't him. [showmyads]
It is impossible to account for all the complexities and intricacies of human behavior using mere psychological assumptions, however there are some theories that can help us to better understand Asafa Powell's situation. Powell suffers from performance anxiety in major races and by his own admission, the condition has resulted in his underperforming at both the World Championships and the Olympics. It's important to keep in mind that nothing is wrong with feeling a bit nervous before a big race. This is natural and even beneficial as it puts the runner in a heightened state of arousal and can lead to greater dominant responses (Zajonc, 1965). In other words, major races make runners nervous; being nervous can make runners more "psyched up" and run faster times. This is one reason world records are usually set at major international events like the World Championships or the Olympics. Asafa Powell's problem is that he does not harness his nervousness and use it to his advantage.
The "Inverted-U Hypothesis" tells us that athletes perform at their peak when their competitive anxiety (arousal) is within their optimal functioning zone (Hanin, 1997, cited in McKenzie, 2002). Athletes use a variety of techniques in order to keep themselves within this range. To control pre-performance anxiety they might monitor their breathing, relax their muscles, focus on positive thoughts/words, play to the crowd (ala Usain Bolt) or, like Tyson Gaye, perform certain idiosyncrasies that bring a measure of calm and composure. Instead, Powell allows himself to become too nervous, increasing his arousal to a point outside of his optimal functioning zone. According to the Yerkes-Dodson Law, this overly excessive arousal results in a drastic reduction in performance (Yerkes & Dodson, 1908, cited in Moran, 2004).
So what can Asafa do? He needs to accept his nervousness and embrace it as a natural response given the global stage he performs on. He needs to take control of his anxiety and use it to better himself. It was French philosopher René Descartes who first proposed the Latin statement Cogito ergo sum, which when translated means "I think, therefore I am." Asafa needs to keep in mind that for him, the Olympics is absolutely no place for philosophy. Thinking less about past failures and the weight of expectation would undoubtedly lower his competitive anxiety, release much of his pre-race tension and improve his running technique. Thinking less would help him become the athlete he desires to be.
Breathe and run Asafa. That's all you do need to do. If you can pull that off, you just might give Bolt something he needs to worry about in London.
 References
McKenzie, B. (2002). Competitive anxiety. Retrieved January 3, 2012, from http://www.brianmac.co.uk/companx.htm
Moran, A. P. (2004). Sport and exercise psychology: A critical introduction. New York: Routledge
Zajonc, R. B. (1965). Social facilitation. Science, 149, 269-274.
Related articles