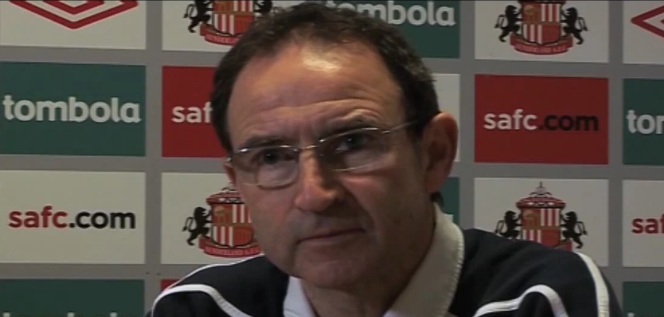 Every once in a while there comes a time when the chairman of a football club has to make that difficult decision to let the manager go in order for the team to move forward, or in some cases, to save the club from the peril of dropping out of the Premier League and the possibility of financial ruin. Clubs know they cannot afford to lose their top flight status in this day and age and will do everything they can to preserve it. And if that means cutting the cord with the man at the helm, then it is a sacrifice they are ready and willing to make.
Of course, before they dispense with the services of a manager, they must ensure they can find an adequate replacement who can come in and revitalize the team. Whether a new manager will be able to have the desired impact depends on a number of factors. He must be able to adapt to his new surroundings and stamp his authority on the squad. He is also faced with the tough task of earning the respect of his players, in order to be able to motivate them to raise their performances and improve results. And although board members and fans can be an impatient bunch, they understand that these tasks take time. [showmyads]
But it has been noticed throughout the years that when a new boss takes over at a Premier League club, everything suddenly changes for the better. There is a positive shift in attitude among the players. The team's performance on the pitch improves, potential losses become draws and potential draws become wins. The effect usually lasts for about three to five matches, during which time the new boss endears himself to the fans without his actually doing anything much. This, dear readers, is the new manager bounce.
Take Sunderland, for example. Before Steve Bruce lost his job with the Black Cats, they were floundering. A bad run of form had seen them languishing in the lower reaches of the table, having won only two of their first 13 matches. Martin O'Neill then took over and the transformation was dramatic.
O'Neill won his first game in charge against Blackburn and all of a sudden things were looking up. In the next game, despite a valiant effort against a magnificent Tottenham side, the Black Cats were edged out, losing the game 1-0.
But a superb 3-2 away win at QPR was quickly to follow, after which they drew 1-1 with Everton. However the next two games were nothing short of miraculous. O'Neill's new side shocked the nation by inflicting defeat upon top-of-the-table Manchester City. A month ago, a result of this magnitude would not have even been conceivable. In the following game, Sunderland smashed Wigan in emphatic fashion with a 4-1 away win. The incredible turnaround was plain for all to see. This was the same Wigan team that had defeated the Black Cats 2-1 in Steve Bruce's last game in charge.
Sunderland looked an entirely different team back then. The players were dejected, devoid of ideas and lacking in confidence and self belief. But now, they suddenly had everything. A team that one month ago couldn't battle its way out of a paper bag, put the Latics to the sword with an impressive display of free-flowing attacking football and clinical finishing.
Martin Oneill is a very good manager, but he is no miracle worker. So how can the effects of the new manager bounce be explained? Let's consider 3 factors:
1. First Impression
Every player effectively has a clean slate when a new manager comes to town. Players whose names were usually first on the team sheet, are now not so sure of a place in the starting line up. Players who never had a shot under the previous manager suddenly have a chance to show their worth and earn a spot in the first eleven. In essence, the footballers now have everything to play for. Competition for places will increase between squad players, resulting in better training sessions and better overall performances on the pitch. Nalini Ambady, professor of psychology at Tufts University in Medford, Massachusetts, is an expert on first impressions. She claims that humans have developed the ability to quickly decide whether a new person will hurt or enrich us—judgments that had lifesaving ramifications in an earlier era (Flora, 2004). The players realize that they only have a small window of opportunity to immediately impress the new boss and that will act as a highly motivating factor in the way they approach the next few matches.
2. Pair by Association and Identity
In Psychology, to pair by association means to establish a relationship between a stimulus and an arbitrary idea/object, in order to evoke a particular emotional response. This relationship is established by repeatedly pairing the stimulus with the arbitrary object. In football, losing a match (stimulus) naturally elicits a negative emotional response from the players, fans, manager and support staff. However, the manager always has to bear much of the responsibility for any defeat because the team is created in his image. This is why we hear phrases such as "Fergie's Fledglings," "Harry Redknapp's Spurs," "Steve Kean's Blackburn" or "Arsene Wenger's Gunners." The team essentially wears the identity of the manager.Therefore, if the team repeatedly loses matches (stimulus) and elicits negative emotions from its supporters, it is possible that these negative emotions can be transferred to the manager (arbitrary object) who defines the identity of the team. The manager's very identity becomes paired by association with "losing football matches" and that can have disastrous consequences in terms of maintaining control of the dressing room. Once the "losing manager" is shown the door, the association with losing football matches is broken as the team takes on the identity of the new manager.
 3. Less Pressure
Some persons work well under pressure and that is a highly desirable trait for anyone wishing to sit in the managerial hot seat. Professional athletes also benefit from a measure of pressure and anxiety as this causes increased arousal, leading to better performances (Zajonc, 1965). That being said, absolutely no one performs at his best when under extreme pressure. Extreme pressure causes excessive arousal, which in turn results in a reduction of performance (Hanin, 1997, cited in McKenzie, 2002).
A "losing manager" is under extreme pressure from the club's board members, players, fans and even the media, which negatively impacts the quality of his work. A new manager however, begins life at the club under no such duress. This allows the new manager to perform his responsibilities at a high level and reap the benefits of a relatively stress-free environment. With the new manager performing at his peak, the players are likely to respond better to instructions, leading to better on-field performances and results.
Of course there are exceptions to the rule. Liverpool's acquisition of Roy Hodgson, following the departure of Rafa Benitez is a case in point. Liverpool FC did not experience the new manager bounce when Hosgson arrived. Instead, the club experienced unmitigated disaster.
So don't be too quick to heap praises on new managers, even if the club shows a quick improvement in fortunes. Give them time and check to see if the performances remain consistently high and if results last. Because much like a cheap cologne, the new manager bounce quickly wears off.
References
Flora, C. (2004, May 14). The once over. Psychology Today. Retrieved January 19, 2012 from http://www.psychologytoday.com/articles/200407/the-once-over
McKenzie, B. (2002). Competitive anxiety. Retrieved January 19, 2012, from http://www.brianmac.co.uk/companx.htm
Zajonc, R. B. (1965). Social facilitation. Science, 149, 269-274.