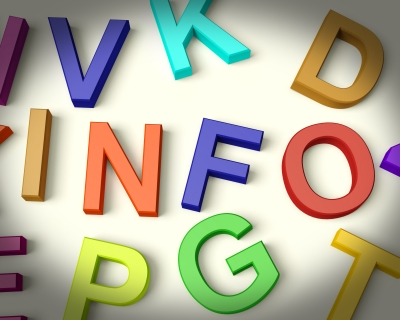 Instructions: Count the number of F's in the following sentence. Count them ONLY ONCE. Do not go back and count them again:
FINISHED FILES ARE THE RESULT OF YEARS OF SCIENTIFIC STUDY COMBINED WITH THE EXPERIENCE OF YEARS.
How many F's did you get? For the correct answer and an explanation please scroll down.
The average person finds 3 F's in the sentence. The correct answer however is 6. Yes, believe it or not, there are indeed SIX (6) F's in the above sentence. Where are these missing F's? Most persons simply fail to notice the three F's in the three occurrences of the word "of" in the sentence. Some experts have claimed that for English speakers the letter F usually makes the "f" sound as in the word "fork." However, in the word "of" the letter F makes a "v" sound. Therefore when we see the word "of" we say (and think) of it as "ov." In this scenario our capacity to read and assign meaning to words overrides our capacity for shape recognition. For another interesting phenomenon, check out the Stroop Effect.
Photo courtesy of Stuart Miles / FreeDigitalPhotos.net