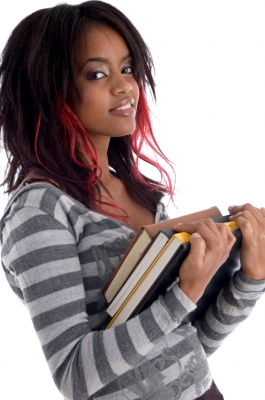 Pursuing psychology at the top colleges in the United States is not a feasible option for many international students. As a consequence of this, interested students might be looking for an equally rewarding alternative. The introduction of online Master's programs in psychology is a boon for all such aspirants.
With the best American colleges offering online programs at the Master's level in almost all specializations, international students can now study in the US at America's best colleges, without compromising their lifestyle, current field of study or their financial security.
Like any other course, the online M.S. in psychology has its own pros and cons. [showmyads] While it would hold less value than a regular program, it can certainly help you move up the ladder of success. For persons who are passionate about the science of psychology, it is definitely an excellent opportunity. An important reminder is to always check if the course you are planning to pursue is accredited by at least one of the 6 trustworthy American accrediting organizations recognized by the United States Department of Education (USDE) or the Council for Higher Education Accreditation (CHEA).
These 6 Regional Accreditors for Distance Learning Colleges are:
New England Association of Schools and Colleges (NEASC)
North Central Association Commission on Accreditation and School Improvement(NCA)
Middle States Association of Schools and Colleges (MSA)
Southern Association of Schools and Colleges (SACS)
Western Association of Schools and Colleges (WASC)
Northwest Association of Schools and Colleges (NWCCU)
Best Universities in the USA for Online Psychology Programs
A number of respected universities are offering online Master's degrees in different specializations. A few reputable names among the best colleges in the United States for online study are:
1. East Carolina University
2. Winston-Salem State University
3. New Mexico State University
4. California State University
5. University of South Dakota
6. Liberty University
7. University of North Dakota
8. University of Alabama
9. Kansas State University
10. Grand Canyon University
Other well known psychology colleges in the USA are Chicago School of Psychology, Adler School of Professional Psychology, Argosy University, Capella University, Kaplan University, LeTourneau University, University of Phoenix, University of Liverpool, North Central University, Walden University etc.
It is important to note that with time and with minor changes in the ranking methodology, there might be slight adjustments in the ranking of the aforementioned universities.
All these US universities and colleges offer a wide range of online psychology courses. Irrespective of the branch of study, any ambitious student who aspires to a career as a successful psychology professional is sure to benefit from these online Master's degree programs. Whether your desire is to focus on HR, social work, clinical practice, counseling or an NGO, the education obtained from these programs is relevant to almost any industry.
Bhavna is a Sr. Content Developer with Learnhub – an online community that helps international students to prepare for higher education. Learnhub also provides free counseling to students who wish to study abroad.
Photo courtesy of imagerymajestic / FreeDigitalPhotos.net