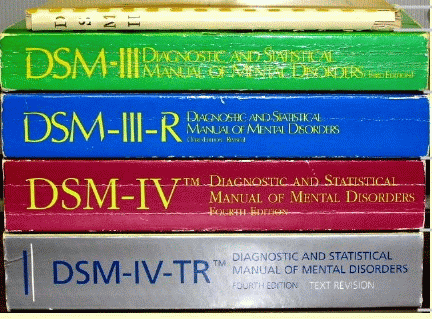 When I was much younger, I shadowed a Psychologist who bravely ventured into two large prisons to oversee the residents caged therein. I'd sit white-knuckled in the corner of the room, holding fast to my visitor's badge. I understood it to be my big ticket out of the joint, and should I lose it, I'd be unlikely to make it home for dinner… ever. I'd scurry down the passages between the cells, the inmates staring out and volunteering profanities just like I'd seen in the movies. The hardy guards consoled me with wry and patronising smiles. This was not a happy place. It was the universe saying, "Are you really sure you want to do this, Ryan? How about being a helicopter pilot instead? You like helicopters, don't you?" For three hours each day, I sat silent and terrified.
Years later, I can't fly helicopters, but I am enormously grateful that I had an extremely early opportunity to witness differential diagnoses unadorned. It is something which most graduate students won't experience. It robbed me of my preconceptions about
Psychology
and my naiveté. It brought "it home" and so I'd like to use it as a backdrop.
What made this experience truly unique was that my grey and wiry-haired mentor had limited time to see his patients. The patients and their stories would almost entirely transform from week to week. It was his job to make sure they didn't lose their minds while in the slammer and to get them the appropriate support if they did. There was precious little time for formalities such as "…and how does that make you feel?" or "…and how's that working for you these days?"
Moreover, he had to submit an on-the-spot diagnosis, ever cognizant of the pretence of some inmates who knew that being classified as mentally ill resulted in a far easier ride or at the very least a 'snort-able' supply of prescription medication – a currency, I was to learn,which was far more valuable than cigarettes within the confines of maximum security. Patient confidentiality prohibits me from expounding the details. Suffice it to say, that to this day, I struggle to sit through the new HBO-style prison dramas, so reminiscent of the experiences which befell me.
I marveled at how my mentor would rattle quite purposefully through the symptoms in a fashion which laid bare his intent and the eventual diagnosis. Patients were declared mentally fit or unfit on this basis. In such a short time frame, it was all he had to make a well thought out and meaningful intervention. In my mind, this represents the very best and the very worst of the DSM.
The current edition of the Diagnostic and Statistical Manual, fourth edition (text revision) (DSM-IV-TR) lists each known psychopathology along with the criteria for a successful diagnosis.
When using the DSM, barring precluding conditions, one often only has to tick off a subset of symptoms to make a diagnosis. This means that two people can have the same disorder, yet share little similarity. Furthermore, the DSM does not expressly provide any threshold beyond which a patient is considered mentally ill. The diagnoses also overlap quite liberally so Psychologists undertake a differential diagnosis to try and pull these conditions apart.
The classifications are vague at best and poorly defined, meaning a differential diagnosis can often point toward a comorbid (concurrent) diagnosis for the same individual. That is, you can have one list of symptoms but suffer from two separate illnesses. It's a quite non-scientific and fluffy approach, lying right at the heart of a practice which frequently claims to be a mature science in its entirety. In this field which celebrates subtlety and nuance, the DSM doesn't quite seem to fit.
Here is the central guidebook which fails to incorporate the influences of personality, temperament, environment or culture (and is arguably wholly irrelevant in the middle of a maximum security prison.) Luckily, if a little befuddled, one can always diagnose "Not Otherwise Specified." It's a huge catchall bucket of vagueness, yet nevertheless a fully-fledged categorical diagnosis.
For all the flaws of the DSM, this was the prison's only way to make sense of the severity of each inmate's troubles, and the only hope at help for sincere individuals.
The good news is that the next version of the DSM, due to be published next year, claims to address a lot of these issues. The bad news is that unless the entire system by which psychologists diagnose pathology is changed, the new DSM can only add yet another layer to a fundamentally imperfect approach. The pending DSM will state the ways one might navigate a diagnosis to include dimensions such as childhood development, environment, socioeconomics, medical conditions and culture. These topics have been well covered over the past decade by every Psychology journal but one senses that the debate will be reignited in the New Year – as the DSM-V (if it's worth its salt) will attempt to formalise some of its previous misgivings. The DSM-V will support a dimensional approach to diagnosis. One wonders whether it shall remain categorical in its judgements.
So there I was, desperately hoping I would go unnoticed in the corner, eyes wide and fixed on a slowly ticking clock. I'd try to think about something better, like Airwolf, the 1980's TV covert "supercopter" which lived in a volcano and could fly silently at speeds exceeding Mach 8.
What I really should have been thinking about is that the DSM provides labels. No matter how the new DSM seeks to address this or how skilled and experienced the practitioner, the DSM's job is to provide a label. At this point, the fogginess disappears. The patient is left with a label. So damaging is that label that it is often not shared with the patient. The diagnosis crystallizes to form a word. There is so much power in a word.
This clip below is my favourite piece of Psychological research. You may already be familiar with this seminal study:
Suddenly, what is rightly an excellent crutch to steer the Psychologist becomes something bigger than its parts. The connotations and expectations of the label are not perceived as blurred. They are perceived as absolute, dependable and a matter of fact. The researchers in the above study could not escape the label even though they were perfectly fine. With all that has been said about the new dimensional approach to diagnosis, the end result is a label. It is one which need not be bound by any form of scientific evidence but by verdict of a committee and through a democratic polling of experts. By virtue of a ballot, the DSM decides what is ill and what is not. It is therefore still a reflection of societal bias and value judgements. The inescapable reflection of this is the miraculous mass healing which occurred in 1973. What a magnificent triumph for Psychologists! Billions were instantaneously cured of their affliction… The DSM removed Homosexuality from its pages.
—————————————————————————————————
Ryan writes about the changing world of Psychology. He is also the owner of Subliminal Today, a company which provides subliminal mp3s to inspire uplift and develop human potential. You can find out more by visiting www.subliminaltoday.com following @subliminaltoday or joining in the discussion on facebook.com/subliminaltoday
Disclaimer: This document may contain copyrighted material (pictures) whose use has not been specifically authorized by the copyright owner. WIP is making this article available in our efforts to advance the understanding of psychological diagnostic procedures in an educational setting online. We believe that this constitutes a 'fair use' of the copyrighted material as provided for in section 107 of the U.S. Copyright Law. If you wish to use this copyrighted material for purposes of your own that go beyond 'fair use,' you must obtain permission from the copyright owner.
Related articles